Kristin Enzor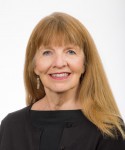 Kristin Enzor
Sales Executive
Phone: 317-853-3500
Toll Free: 800-747-7100
Fax: 317-853-3501
Email: Send Message

Carmel Branch
11708 N. College Ave.
Carmel, IN 46032
Favorites
Favorite Book/Author
I love to read fiction and non-fiction (mostly history). An enduring favorite is To Kill a Mockingbird. Current favorite writers: Ian McEwan and Chris Bohjalian.
Favorite Quote
"Make no little plans; they have no magic to stir men's blood"
Favorite Vacation Destination
Anywhere I haven't been
Favorite Sports Team
Indiana University Men's Basketball team
Hobbies
Outside of work you can find me:
Making art, I was a Studio Fines Arts major with a BFA. I was in both the Painting and Photography BFA programs. Also, since 1987 I have been a photographer for our local Indianapolis newspaper, The Indianapolis Star, covering auto racing at the Indianapolis Motor Speedway. I've had photographs published in newspapers all over the country.
Education
Schooling
Lawrence Central, Indiana University